Wednesday, April 29, 2015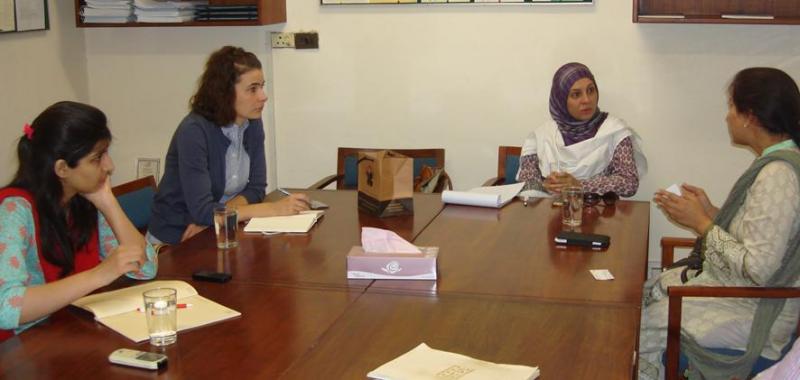 The Social Enterprise Development Centre (SEDC) and Rausing Executive Development Centre (REDC) are executing the Women Entrepreneurship Project in partnership with American University, Washington DC, USA.
As part of the project activities, Ms. Carrie Bodley-Bond, Project Manager, Pakistan Women Entrepreneurship Program (PWEP) from School of International Service, American University in Washington DC visited LUMS from April 20 - 24, 2015.
During her stay at LUMS, she met women entrepreneurs including Ms. Saulat Salauddin (Managing Partner, Pronto Promotional), Ms. Zar Bukhari (CEO, Pink Rickshaw), Ms. Amna (CEO, Soap Therapy: Natural Skin & Hair) who told her about their personal and professional journeys as entrepreneurs.
The main objective of the women entrepreneurship programme is to help women entrepreneurs develop the expertise and leadership required to run their businesses successfully. LUMS and American University will share the faculty and resources to establish this flagship programme for prospective women entrepreneurs in Pakistan.
Ms. Carrie also met with various faculty members at LUMS including Dr. Misbah Tanveer Chaudhry, who is Director for Pakistan Women Entrepreneurship Project and discussed in detail the various project activities.