Wednesday, May 25, 2016 - 5am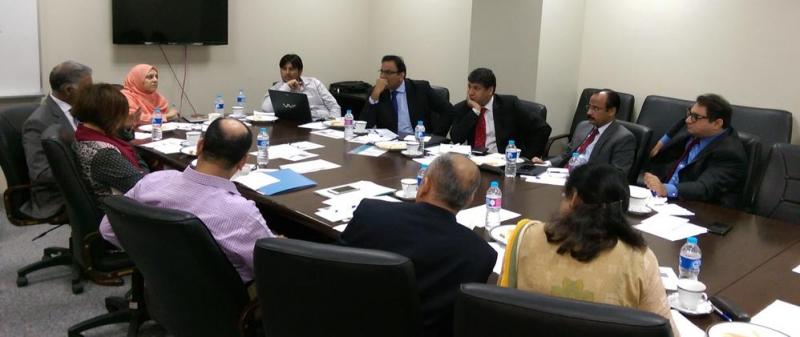 The Social Enterprise Development Centre (SEDC) hosted the first meeting of the technical sub-committee on financial literacy on May 18, 2016. The Committee, established by the State Bank of Pakistan (SBP), was set up under the National Financial Inclusion Strategy (NFIS). The chairperson of the sub-committee is Dr. Ghazal Zulfiqar, faculty director, SEDC. The meeting included directors of the State Bank of Pakistan, Securities and Exchange Commission of Pakistan (SECP), Pakistan Poverty Alleviation Fund (PPAF), the Pakistan Microfinance Network and senior executives from local commercial and microfinance banks. The meeting included presentations from the SBP and the SECP.
The committee agreed to launch a nation-wide financial literacy campaign through grass root level literacy workshops, the development of school, college and university level curriculums and using the PPAF's network of community based organisations. The sub-committee reports to the Technical Committee on National Financial Literacy and Consumer Protection, which in turn reports to the National Financial Inclusion Strategy (NFIS) Steering Committee. The NFIS was launched in 2015 by the SBP with the support of leading global institutions, particularly the World Bank.