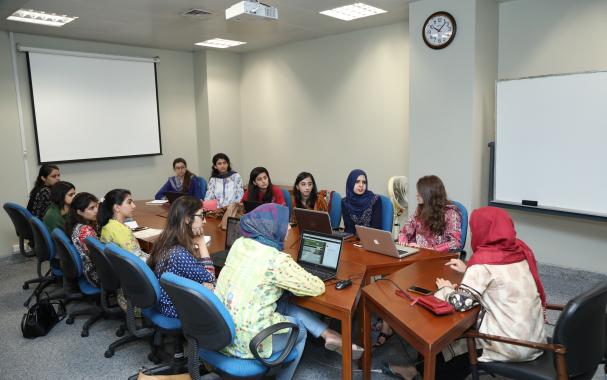 The Social Enterprise Development Centre (SEDC) has launched its 6 week summer trainee programme that will enhance the capacity of students interested in the development sector. The internship commenced on June 5, 2017.
The programme is designed for LUMS students with an interest in policy issues related to development and fact sheets on specific issues that the Centre is working on. The internship will hone technical writing skills and provide exposure to those seeking to enter the development sector post-graduation.
The programme will have 3 modules with deliverables at the end of each. These involve developing skills to write policy briefs as well as fact sheets, followed by practical work experience in collaboration with development sector organisations. Additionally, the trainees will also be engaged in the development of project proposals and marketing activities that the SEDC has in the pipeline.
While the writing modules seek to equip the students through interactive workshop sessions with the requisite skills to write in an effective manner, the programme will also link them to development sector organisations. The students will be exposed to a professional work setting and will be able to gain first-hand experience in a development sector organisation. The students will also be required to write a report after successfully completing their term at the organisation.
The internship will culminate in a Policy Forum to be held in September, where students will be given an opportunity to present their policy briefs to policymakers, development sector professionals and academics. This will also provide students with critical networking opportunities.
SEDC's trainee programme will serve as a launching pad for students hoping to work in the nonprofit sector, industry or the policy world.